PRODUCTIONS
Our Next Show:
We will perform "Guys and Dolls" from 3rd to 6th April 2019.
Auditions will take place in November. Find our more in our Autumn Newsletter.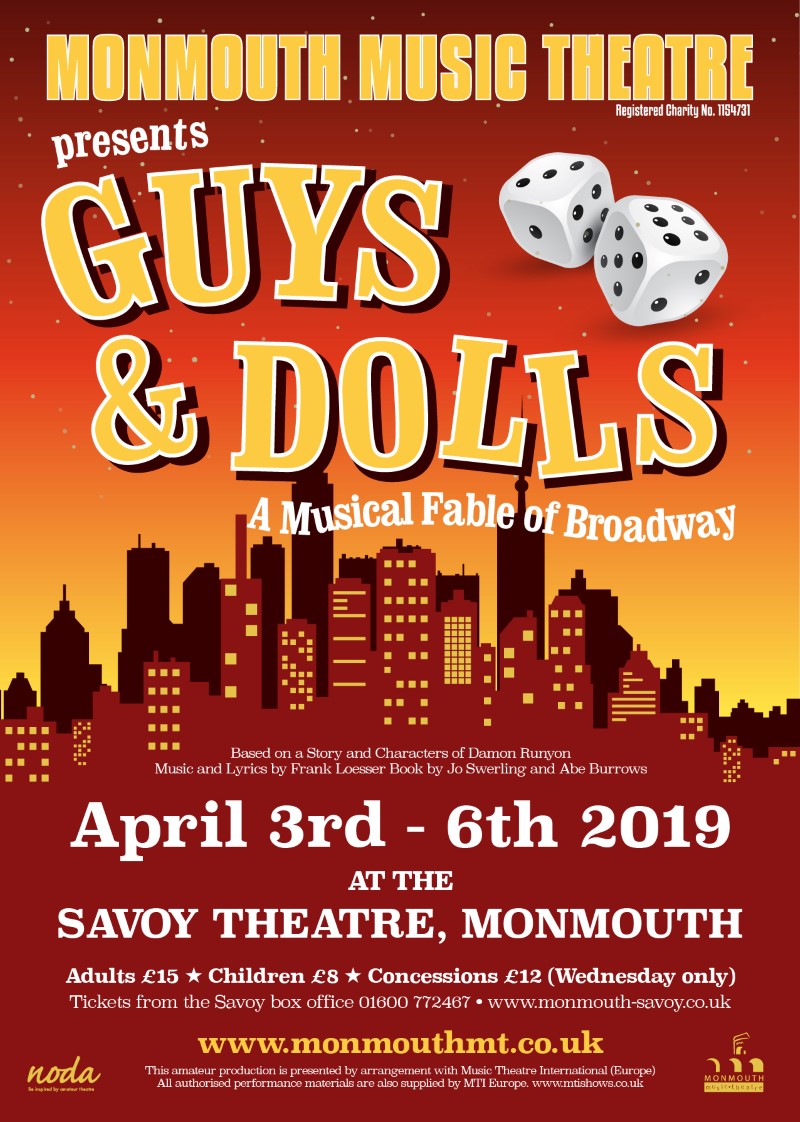 Click on the images below to view photos and posters from our previous productions...
Full List of Past Productions:
2018: Sister Act | HMS Pinafore
2017: Hello, Dolly!
2016: The Wizard of Oz | The Mikado
2015: Kiss Me, Kate | Pirates of Penzance
2014: Oliver! | When Worlds Collide
2013: Anything Goes | It's a Musical World
2012: Me & My Girl | Trial By Jury (The Untold Story)
2011: Patience | Lady Dingestow's Diamonds
2010: My Fair Lady | Raise the Roof
2009: Pirates of Penzance
2008: The Mikado | The Zoo
2007: Annie Get Your Gun | Trial By Jury
2006: Oklahoma | Even Educated Fleas Do It
2005: HMS Pinafore
2004: Calamity Jane
2003: The Geisha | S'Wonderful - Let's Do It
2002: Countess Maritza | Fiddler on the Roof
2001: Ruddigore | A Night at the Movies
2000: Yeoman of the Guard | Magic of the Musicals 2
1999: La Belle Helene | Magic of the Musicals 1
1998: The Grand Duke | Here's A How De Do
1997: Trial By Jury | The Merry Widow
1996: Princess Ida | Golden Age of Operatta
1995: Die Fledermaus
1994: Pirates of Penzance
1993: Iolanthe
1992: The Sorcerer
1991: Patience
1990: The Gondoliers
1989: The Mikado | Trial By Jury
1988: HMS Pinafore